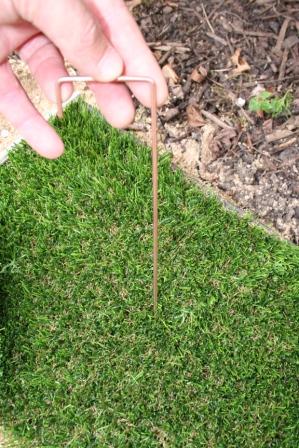 £13.90 per 100
Product Description
Copper washed Artificial Grass Fixing Staples – for use with all types and brands of artificial grass and synthetic turf.
measuring 200mm x 50mm x 20mm these fixing staples are ideal for securing artificial grass around outside edges at recommended 300 to 500mm intervals. For maximum anchorage, it is recommended that the staples are inserted at approximately 45 degrees towards the center of the lawn.
The head can then be buried in the depth of the yarn using another fixing staple to pull out any trapped fibers.
These pegs are ideal for marking out, and can also be used for geotextiles or weed suppressant membranes. Further discounts available for volume orders, please contact us for more information.