Artificial Grass has developed incredibly over recent years, since its early introduction to the sports and athletics industry.
Sharing many of the same principles as synthetic sports pitches which were originally developed in the early 1950's Artificial Turf is now becoming more and more widely used in landscape and garden applications. Unreal Gardens through Unreal Solutions Ltd, now supply a range of the most realistic landscape artificial grass products currently available in what is becoming a more and more competitive and complex marketplace for both the professional landscape contractor and the consumer too.
There are several manufacturers based in the UK which we work very closely with as well as many wholesalers, importers, and distributors. Our objective is simple – we want to be able to offer our clients and customers a clear and none complicated solution to their artificial grass requirements.
Due to our market knowledge and placement, we are able to offer a range of what we feel to be superior products which are suitable for whatever requirements our clients may have. Almost all of our Artificial Grass products contain what is commonly known as a thatch layer which helps to give the synthetic turf more texture and improves the realism and aesthetic appearance.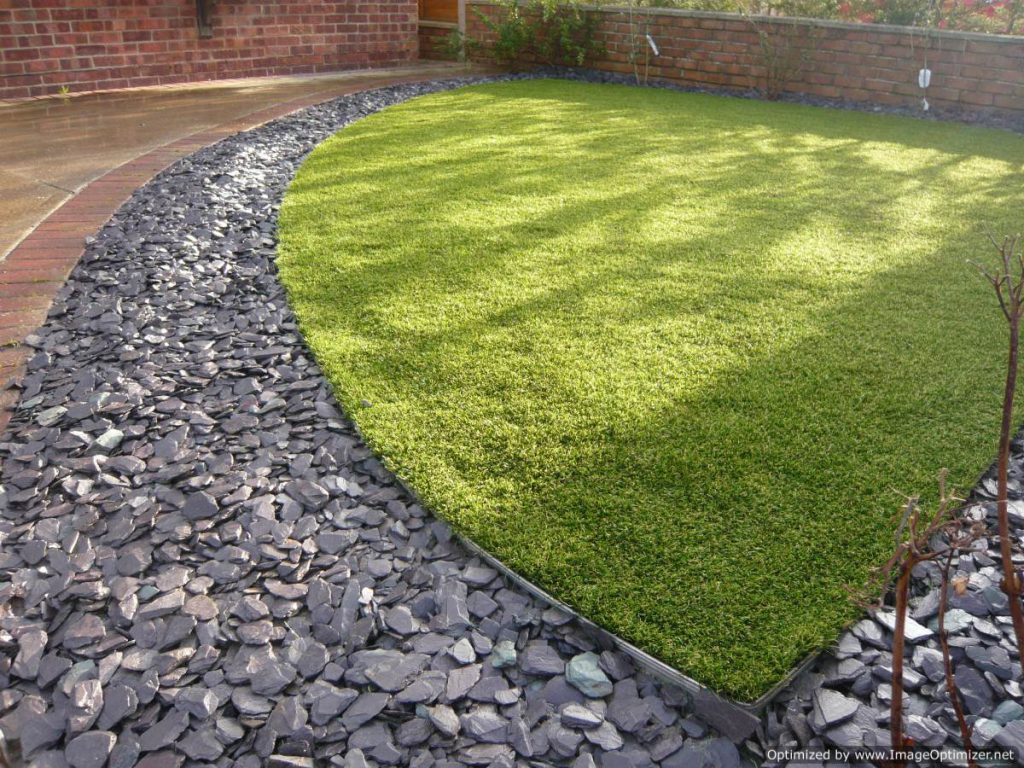 The Unreal Solutions Artificial Grass Range
Many of the Artificial Grass product available in today's market has many different names, some share the same names but may have different specifications. We have a clear objective that we want to offer our customers the choice to request the type of grass they want rather than be made to choose from a set of products.
To simplify this further, instead of offering product by name, we have decided to simply offer our products by length, and to make it easier still, a good rule of thumb is that the longer the grass, the more realistic the appearance, and therefore generally more expensive.
Every Artificial Grass Installation is different from the next, different styles of garden, different looks, different requirements – many variations apply, but we are confident that we can offer artificial grass to suit practically any garden whether for a children's play garden or a dog-friendly garden. Talk to us about your requirements and let the artificial grass transformation experts create your perfect garden.
All our artificial grass products are available to cut to the nearest full meter length as well as supplying our artificial grass range in full rolls each being 4m in width x 20m in length. with the exception of our SD25R product being available in 4m x 25m lengths
Delivery is included to all UK mainland postcodes excluding highlands and the far southwest. For delivery to these areas, please enquire with us before ordering.
Orders within 10 miles of our distribution center are delivered free of charge and a refund of the delivery charge will be issued upon completion and delivery of customers order.
Artificial Grass Transformation examples: