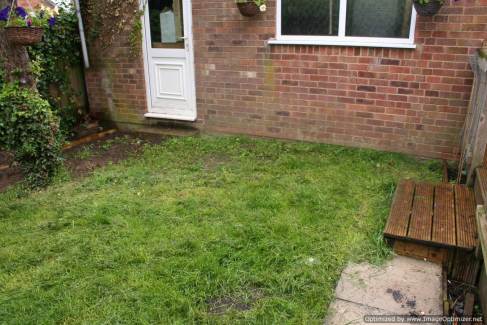 As we started to say earlier…..
Today we helped Mr & Mrs. Bird to achieve their garden ambition by transforming their rather tired and difficult to maintain lawn….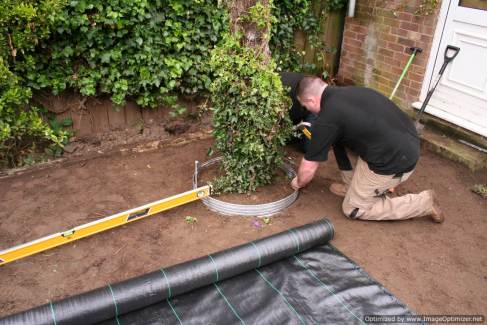 Having stripped all the tired lawn, we then needed to install a ring of steel (well aluminum actually) around the tree which happened to be a central feature in the garden.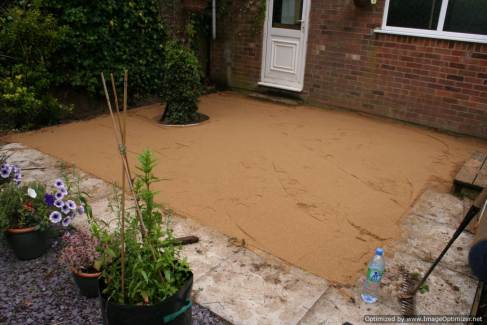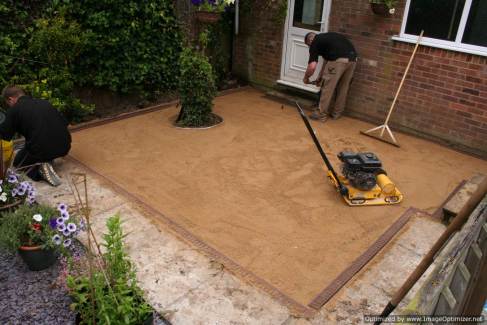 So with the sub-base and the MultiEdge Artificial Grass Subframe in place all that really remains now is to cut the chosen artificial grass (Finesse) to length and fit…..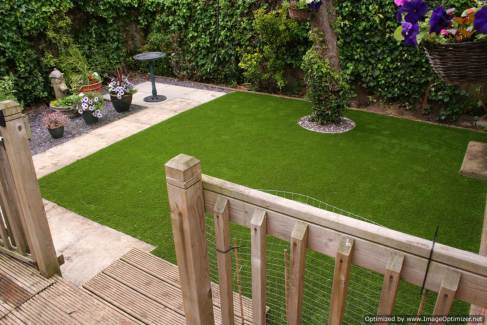 What can we do to transform your garden woes into your dream oasis?