Well, here we go – first of this week's updates on the Unreal Gardens Transformation Roll Call….
Mrs. Breckon called on us a few weeks ago at the end of her tether having struggled for what she swore was her last time with her 'damned lawnmower'…..
Having recently lost her husband, Mrs. Breckon now has to cope with all the household chores which include tending the garden and whilst she quite enjoys pottering in the beds, she absolutely detested cutting the grass as that was her late husband job….
Mrs. Breckon also suffers from several debilitating illnesses which render her physically unable to push the lawnmower or do much else in the line of manual work, yet she loves nothing more than spending time with her Best friend and companion, Ollie the Shihtzu in the garden.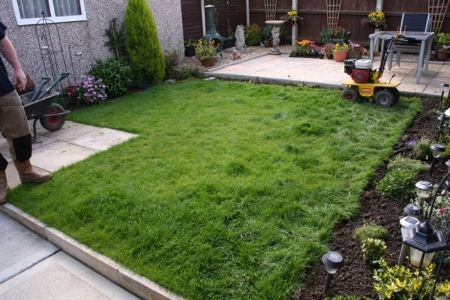 We started out as above and Mrs. Breckon asked if we could move a few of her shrubs and bushes around – the conifer in the picture is one of them….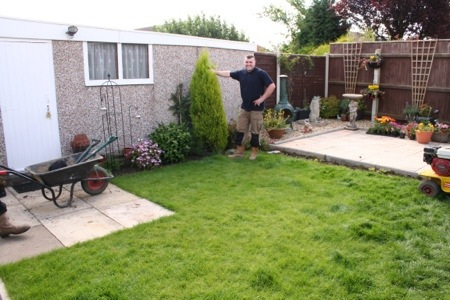 The tree had Glen's name all over it and with a tug and a pull here and a grunt and a groan there, the conf was no more and took a ride across town to take its pride of place in the Unreal Gardens front garden on Waltham Road.
As you can see – Mrs. Breckon's garden isn't massive but it was big enough for her and she struggled long and hard to keep on top of it….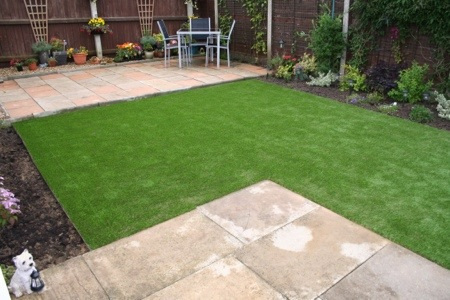 Well not any more…. A beautiful, low maintenance garden fit for a lady who certainly deserves it.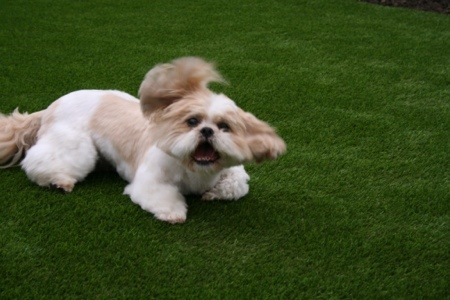 And her dog Ollie reckons it is pretty darned good too!!!