I've always fancied the thought of taking the Unreal brand and expanding into property development, renovations and other areas of estate management, after all, it seems we will always need a place to live….
Take a look at our first renovation project –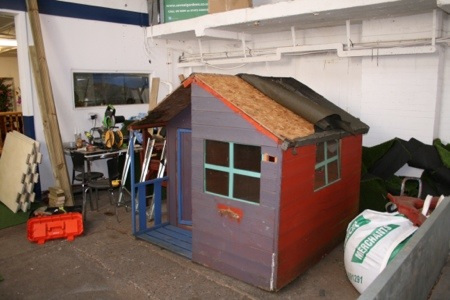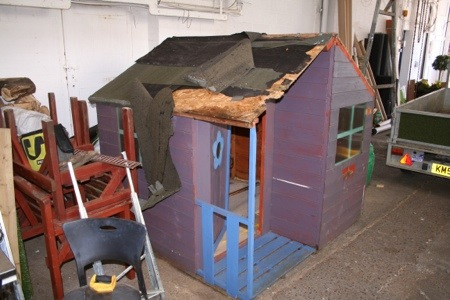 We came across this quaint little Princess' Play Pad from a friend of ours on Facebook, who asked if we knew of anyone who could make use of it. As you can see it is definitely in need of a lot of TLC but I think I can see a future for this little palace to be…
We set about gutting the playhouse from top to bottom, took out the floors and decided if it was to see a future somewhere else it would probably need a new roof too……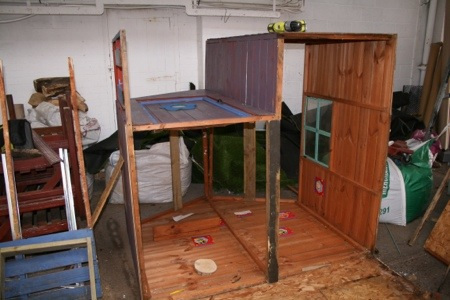 We are under no illusion that this is going to be an easy task by any stretch of the imagination, but I'm fairly sure that we can rise to the challenge and make it fit for a Proper Little Princess once more, and I even have visions of it having its own little Unreal Garden too….
So for our first dip into the world of property development, we think we will turn this around to be quite a stunning piece of Unreal Garden Architecture, check back later to see how the project comes along and if anyone would like to make a bid on the finished article we will be open to offers and depending on how much it raises, we will donate all proceeds over £150.00 to When You Wish Upon A Star – Making Poorly Children's Dreams Come True.